A Vision …
An Idea …
A Plan …
A Dream …
Almost Reality …
Over the past few years, the Foundation Board has spent numerous hours as well as financially supporting the planned new Earth Discovery Center in Eagle Creek Park. We are down to the wire in our quest to fund the initial construction of this multi-million dollar state of the art facility. We are only a few thousands of dollars shy of our goal that we must reach by year end and your help is needed now. Contributions in any amount may be sent to the Foundation Office at 7840 West 56th Street, Indianapolis, IN 46254 or contact the office at (317) 327-7100 for more pledge information.
This has been a journey of many steps and only a few are left to make the vision a reality.
This Week in the Park …
2004 Park Passes have expired. When getting your 2005 pass consider joining the Foundation. For only $20 more than the annual vehicle pass ($55) you can support the Foundation's work to make the Park a better place for all to enjoy – plus have the convenience of a pass that is good for any vehicle you are in. What a deal!
Upcoming Events to mark on your calendar …
Check out the Fine Arts page as the 2005 season begins with the Woodcarvers and Wood Turners show February 12th & 13th.
Join us, won't you? The Foundation Board needs your help to make Eagle Creek one of the premier parks in the Midwest. Click here or call the office at (317) 327-7116 for information. Your support (starting at $75) entitles you to unlimited gate admissions and enables the Foundation to continue supporting programs that make the park so special.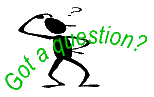 Click here to ask a Master Gardener and get answers on lawn and garden problems.
For nature and environmental questions, click here to ask the expert at Eagle Creek.

Click here for birds currently in the Park.

Visit Foundation Partners, Pike Youth Soccer , Peace Learning Center and Earth Music Center of Indiana to keep track of other activities in and around the park.
Eagle Creek Park is located on the northwest side of Indianapolis, IN. It is one of the nation's largest developed city parks. ECPF is a non- profit group of volunteers who help fund "extra" programs and facilities in the park. The park is located at 7840 West 56th Street and can be reached at (317) 327-7110.